Ngapali Beach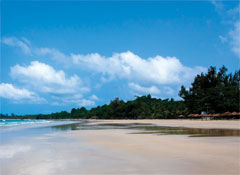 Ngapali Beach, Myanmar's first and foremost beach destination, is the perfect seaside paradise with white sandy beaches and clear blue water. Its beautiful sandy beach stretches on the Bay of Bengal and it lies in Rakhine State of Myanmar. Pony rides along the beach are an interesting option for those who want to do something a bit different.
Ngwe Saung Beach
A relatively new destination on Myanmar's tourism map, Ngwe Saung Beach offers its visitors unspoiled beaches and tranquillity on the edge of the Bay of Bengal. The beach can be reached by car from the capital Yangon in approximately five hours and the journey takes travellers across the wide alluvial Ayeyarwaddy delta region. Ngwe Saung Beach is a jewel for independent travellers seeking nothing more but sand, sea and tranquility.
Chaungtha Beach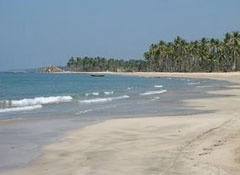 Chaung Tha Beach is located on the western coast of Myanmar near Pathein where the waves of the Bay of Bengal and the Indian Ocean lap the shores. Being the nearest one from Yangon (only a four hours' drive), Chaung Tha Beach can be reached during all seasons.